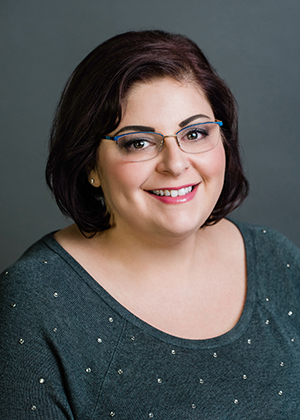 Angela Cullen | Office Manager
I have over 15 years experience working in the dental field. My career began as a dental technician fabricating dental prosthesis including crowns and dentures. I decided to pursue a degree in Dental Laboratory Technology and graduated from Middlesex Community College in Lowell, MA in 2006. In 2014, I transitioned to become a treatment coordinator, learning more about various payment options and how best to utilize dental benefits. I take pride in being able to explain treatment options and work with patients to find a way to best utilize their dental benefits and fit their dental care into their budget and schedule. I love being an advocate for patients to get the care they need. In my free time I enjoy taking my dog to the park, traveling with my husband and friends, shopping, and going to the beach.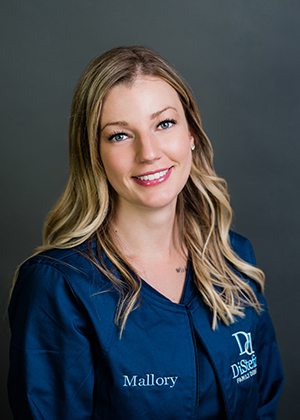 Mallory Smith | Patient Coordinator
I graduated from Porter & Chester Institute in Rocky Hill in 2013 and have worked for Dr. DiStefano since then. In my spare time I enjoy outdoor adventures and fun times with my family, friends, 2 dogs and cat. I look forward to expanding my dental knowledge in my many years to come in this exciting environment.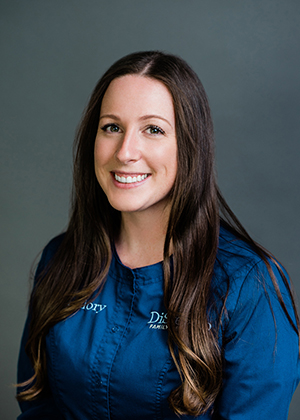 Mallory Steinmiller | Certified Dental Assistant
I graduated from Porter & Chester Institute of Technology in July of 2013. I have been fortunate enough to be part of our dental team since graduation. In my free time I enjoy hiking with my dog Jake and spending time with family and friends. I look forward to continuing my work with all of the wonderful people in the dental community.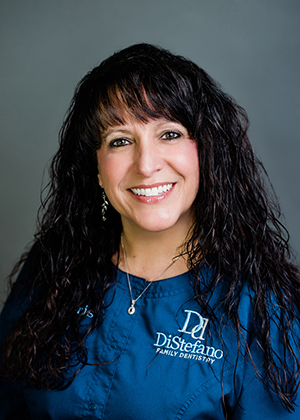 Doris Sampognaro | Certified Dental Assistant
I obtained my education as a dental assistant from Manchester Community college, and now have over 30 years' experience as a certified Expanded Function Dental Assistant. I became a part of the team at DiStefano Family Dentistry in April of 2012. Being born and raised here in Glastonbury, it is extremely fulfilling to be able to work and help people in the community. In addition to being an Expanded Function Dental Assistant I work part time at Rose's Berry Farm and run a cookie and cake business. I enjoy creating memories with my 3 children, friends, and family. Cooking, travelling, spinning, going to the beach, and reading a good book are some of my favorite pastimes.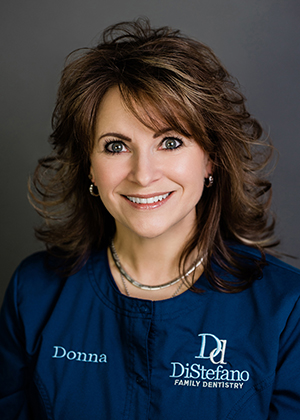 Donna Donahue | Registered Dental Hygienist
As a Registered Dental Hygienist, I received my degree from Tunxis Community College and I've had the pleasure of working for Dr. DiStefano since 1996. As a team, we look forward to the challenges of educating and motivating patients to maintain excellent oral health. I spend my free time with my family, friends and the great outdoors.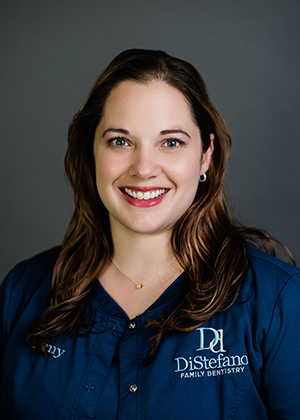 Amy Helayel | Registered Dental Hygienist
I have been in the dental field since 1999. I graduated Magna Cum Laude and Sigma Phi Alpha from Lincoln College of New England School of Dental Hygiene. I enjoy working with such a professional and outstanding staff. Outside of work I spend my time with my 2 amazing children and my husband, I love to run, go hiking and enjoy time with friends.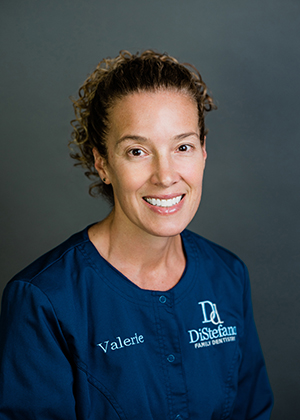 Valerie Steiner | Registered Dental Hygienist
I have been working as a Registered Dental Hygienist for over 25 years. I received my degree in Dental Hygiene from the University of Vermont. While working as a Dental Hygienist during the day, I continued my education at Central Connecticut State University at night and later received a Bachelor's degree in Accounting. Although I have a business degree, my true passion has always been working in dental hygiene. I love being able to educate, motivate and treat patients. My goal is to help patients achieve their optimum oral health while building a lasting relationship with them. In my free time, I enjoy walking, working out and spending time with my two wonderful children.